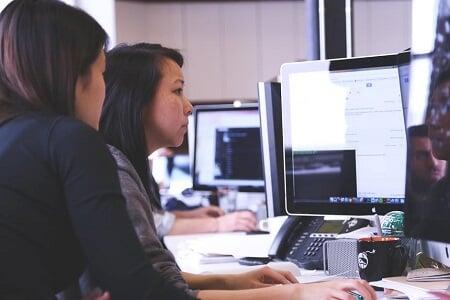 It's National Career's Week so there isn't a much better time to talk about the benefits of SMEs taking on interns.
When you bring on interns, you are offering them an insight into the working world and are also giving them the chance to boost their CV, but don't forget about the benefits for your company, too. Read on to find out how using interns can help boost your SME's bottom line.
You won't need to recruit
For most SMEs, especially those that are dynamic and have their sights set on growth, recruitment is a costly and expensive process. When you choose to take on interns, you don't need to go through the same lengthy interviews and, of course, you won't need to pay them a salary. Be sure to have an informal meeting with them where you can discuss their skills and experience. You never know, you might just find someone that will be a perfect fit for your company in the future.
It can boost creativity
The majority of interns are fresh out of university or higher education and because of this, they have a different, often highly-tuned way of looking at things that will offer a new perspective to projects. To take advantage of this, be sure to involve them in collaborative meetings as much as possible and encourage them to share their ideas. If you're keen to keep them on in the future, don't forget to recognize and reward their efforts.
It can help combat your skills gap
It's no secret that there is a significant skills shortage in the UK at the moment and many businesses are reaching out to recent graduates to help add in what is missing from their company. Often graduates will have an increased understanding of the power of digital, with this feeding into many degrees now. Taking on interns could help you unlock the power of digital for your company, which could in turn increase your sales and help your business grow.
It increases brand awareness
If your company is trying to appeal to a younger demographic in order to facilitate growth, offering work experience programs is a great way to do this. Not only does it put your company in a great light, it also gets millennials talking about you, which is great for increased exposure.
We aim to deliver much needed capital to start-ups and SMEs