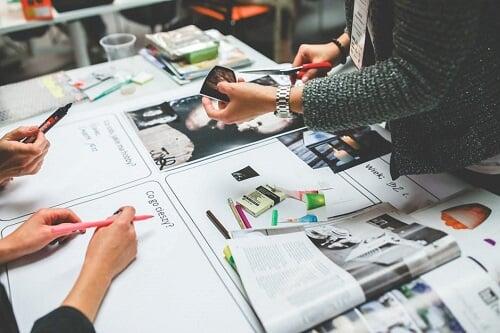 Recent figures have revealed that the average UK SME owners will be dedicating around 16% of their annual budget for 2018/19 to marketing efforts within their companies.
Many have admitted that upping their spending on marketing was part of their plan this year, especially given the fact that most have cited the positive returns that their competitors have received as a result of spending more on marketing.
So, how could your SME benefit from funnelling more money into your marketing budget?
Marketing will give you a competitive advantage
Most industries are becoming much more competitive, and as a result consumers now expect more from businesses in terms of an experience. In order to achieve this, you need to think of new and inventive ways that you can appeal to them, perhaps on channels that stretch further and engage audiences in a different way to social media.
Ensure that your messages are clear and concise and consider the benefits of using either print, digital or broadcast to convey them. Remember, you will need to enlist the help of industry experts to produce this work which is going to be costly, so budgeting accordingly is important.
It helps you to learn more about your audience
An effective marketing strategy isn't just there to draw your audience in, it also helps your business learn more about them, allowing you to create more targeted content that is meaningful and elicits the right response. After every campaign that you put out, track the results and study the audience's behaviour. This will give you detailed insights into the way that people engage with your content and will help you make better marketing decisions in the future.
Spending more on marketing helps to bolster creativity
All businesses know the importance of being innovative and creative, and spending more money on marketing is a sure fire way to achieve both of these things.
In the context of social media, visual content gets, on average, 40 times more engagement than text-heavy posts, so investing money in visual content like videos and infographics is going to help you engage your audiences online.
Your business is worth it
Your business is your livelihood and your passion, so why wouldn't you want to spend more money encouraging people to engage with it?
Ensure that your marketing strategy is well thought out and remember to be realistic and funding.
Check out our capital expansion funding options here.
We aim to deliver much needed capital to start-ups and SMEs