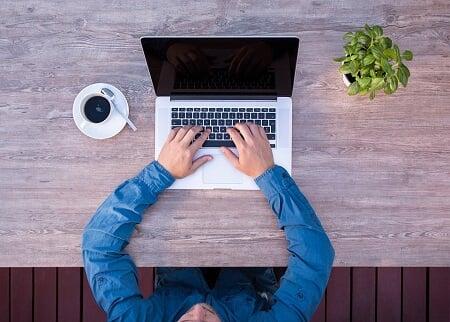 Starting up any new business endeavour is, as we all know, riddled with risk. Whether it's due to finance, market placement, or just a lack of interest from prospective customers, there are a number of things that can go wrong when you start your own SME and being prepared for failure is crucial if you want a shot at success.
There are a number of risk factor signs that suggest that your business might be in a detrimental position, so read on to find out how to spot them.
A lack of cash
Even if your business is making profit and is increasing sales, if your outgoings are significant and you don't have enough money to pay staff and lenders, you could run into problems.
An ineffective team of staff
The people that you have working for you are the backbone of your organisation and if their skills, experiences and goals don't align with those of your company, you could find yourself in an upward struggle. It's also important to develop a team that works well with each other and gets on. This is going to make things much easier for you in the long run and can easily be achieved with team building exercises that can help to boost morale.
Strong competition
Of course, healthy competition is a good thing, but if you are planning on entering a market that is completely saturated, it's likely that your business is going to face some problems when it comes to getting up and running.
Bad marketing
These days, an effective marketing strategy is an intrinsic part of any new businesses plan. There are a number of fundamental mistakes that you can make that can spell out poor marketing. Funnelling too much money into marketing can be detrimental as it can mean that other aspects of the business fall by the wayside. There is also the risk of one bad campaign tarnishing your businesses reputation in the early days.
A lack of passion
Sure, there might be a new type of business that is taking off at the moment and earning people heaps of cash, but if you don't feel any passion about the venture, it's unlikely that it will be a personal success story for you. You are going to live and breathe your new business idea, so it's important that you can at least enjoy and appreciate what you are doing on some level.
We aim to deliver much needed capital to start-ups and SMEs